Thank you to all of the volunteers who make participation at these events possible! We are always looking for volunteers to assist with handling dogs, working our table, selling raffle tickets, etc. at our events. If you are interested in volunteering, please email us at info@sharpeirescueofva.org or visit our home page to see upcoming events needing volunteers.
More Pictures:
Page 1
- Page 2
PetsMart VA - December 19, 2009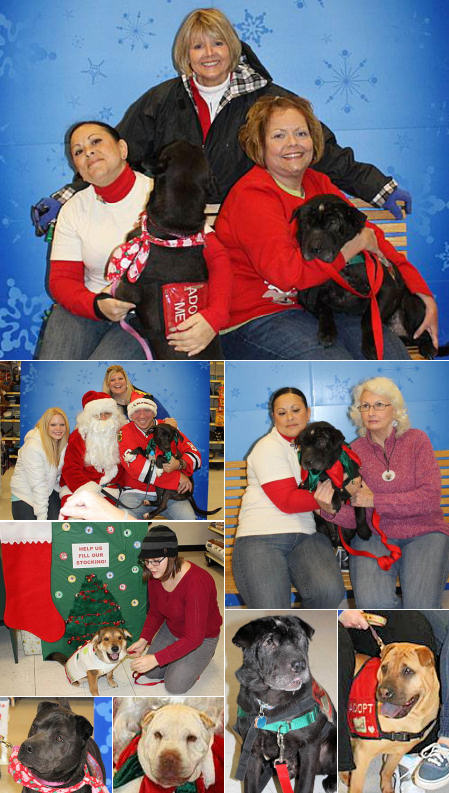 We were back at PetsMart for Santa Paws Photos on December 19 and 20 with Bubba, Brutus, Lucas, Muggle and Donovan. This is a great fundraiser for us. Thank you to everyone that helped out and to everyone who came out to have pictures taken!
PetsMart NJ - December 5, 2009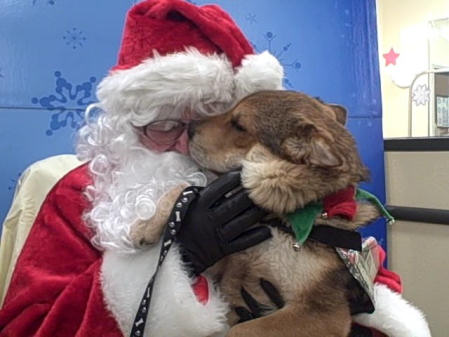 We were also at PetsMart in New Jersey for Santa Paws Photo. Muggle is so adorable!
Care-A-Lot - December 5, 2009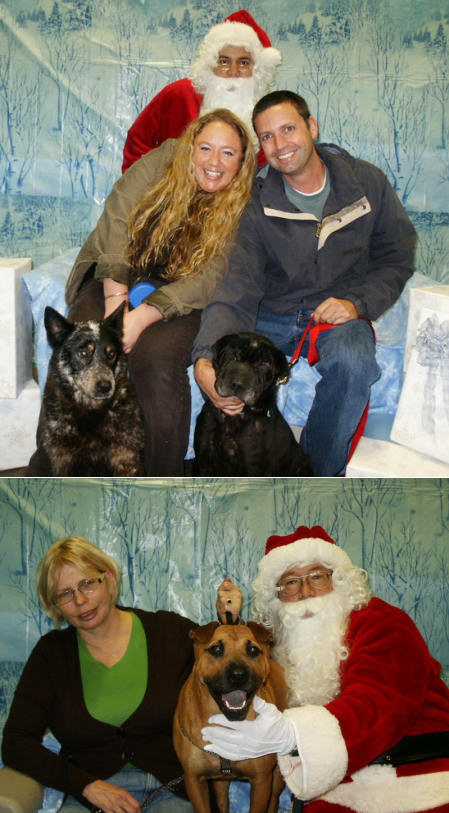 We were at Care-A-Lot in Virginia Beach for our first day of Santa Paws photos. Lucas visited with Santa; and Katie, who was adopted from us, came out to have her Christmas photo taken – her "Dad" helped out as Santa.
PetsMart VA - November 15, 2009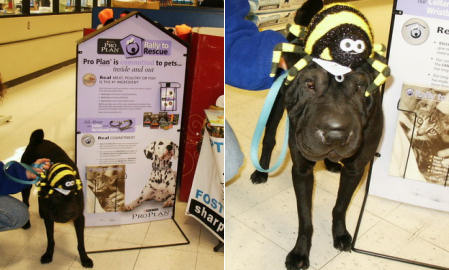 Back to PetsMart on November 15. Storm was a good sport and wore the bee costume today.
PetsMart VA - November 14, 2009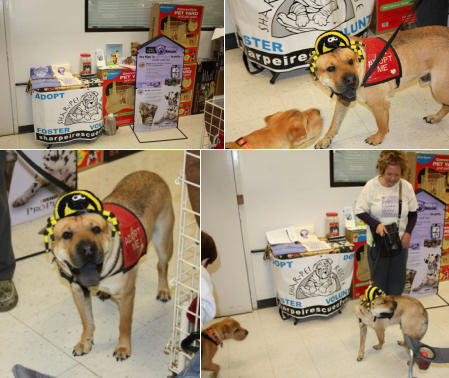 Bucky and Bronco were at PetsMart with our Virginia volunteers. Bucky had fun wearing a bee costume and showing off for the camera!
PetsMart NJ - Manahawkin and Berlin - November 14-15, 2009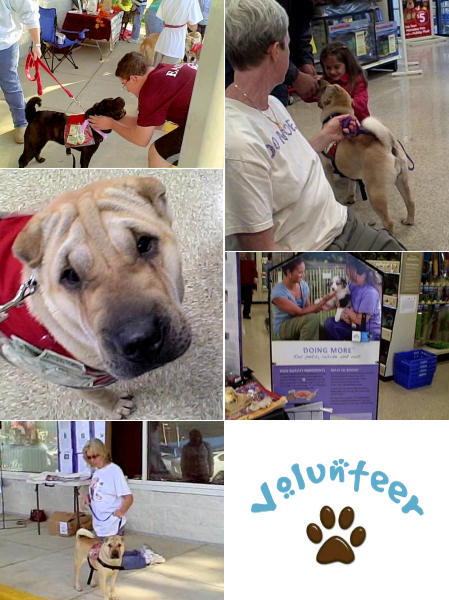 Sara, our adorable nine month old, had a great time meeting people at the adoption events in New Jersey. She especially loved the children and they loved her too!
PetCo - November 7, 2009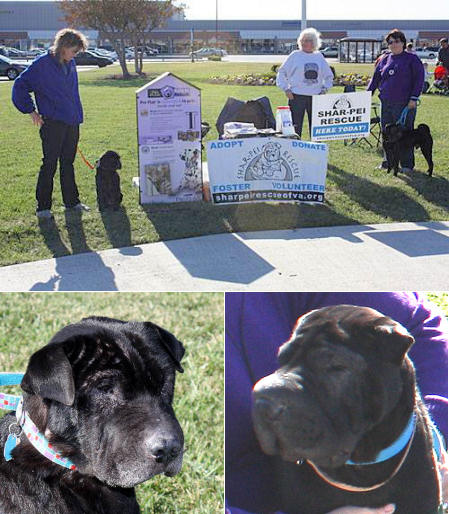 Lucas and Stormy, and our wonderful volunteers, were at PetCo for an adoption event.
Riverview Gallery - October 17, 2009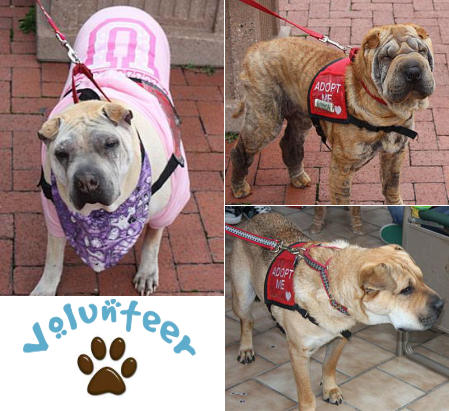 We had a fun, albeit cold Saturday in downtown Portsmouth, VA, at the Riverview Gallery and met lots of very generous people.
Bark in the Park - October 4, 2009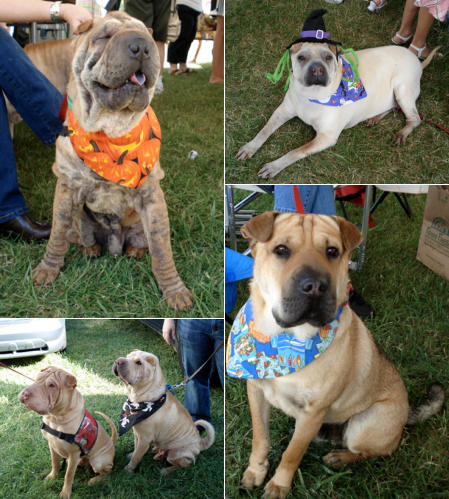 Zeus, Curtis, Gator, Bucky, and Pearl-Anne were all dressed up in their Halloween bandanas for the Bark in the Park in Chesapeake, VA.
Chowderfest - October 4, 2009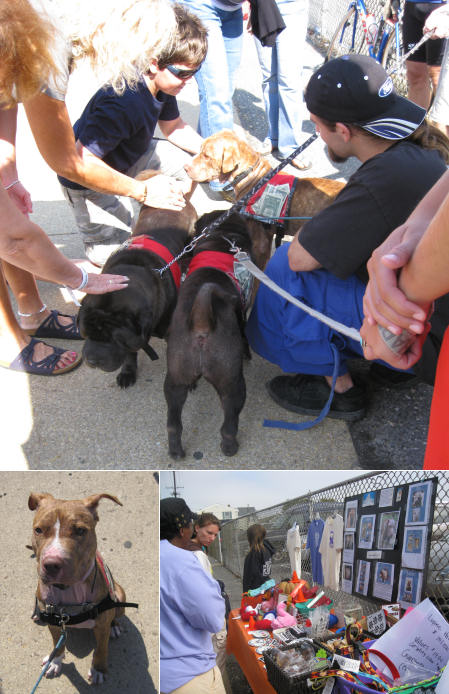 Our New Jersey volunteers brought the pups out to greet the crowds at Chowderfest. The Pei got a lot of attention and collected some donations too!
PetsMart - September 12, 2009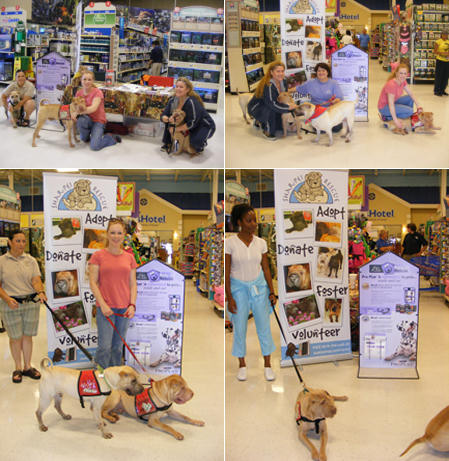 We participated in PetsMart's National Adoption Event in both Virginia and New Jersey the weekend of September 12-13. Ace, Pearl-Anne, and Chino were out having a great time with the volunteers at the PetsMart in Virginia Beach. Many thanks to all of the volunteers who came out to help!
Care-A-Lot - August 1, 2009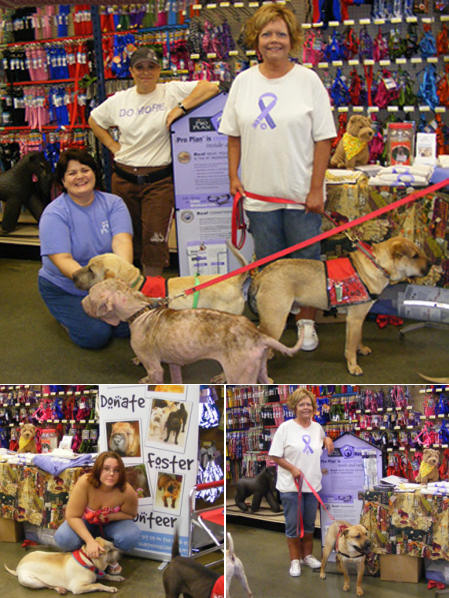 Bucky, Pearl-Anne, Chino, Victoria, Abbey and Cooper were all out meeting people with our VA volunteers at an adoption event at Care-A-Lot.
PetSmart, Manahawkin, NJ - May 3, 2009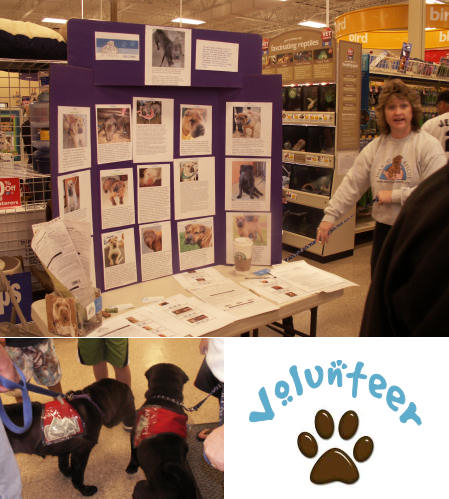 Our New Jersey volunteers and a few of our rescue Pei at the PetSmart National Spring Adoption Event.
Care-A-Lot - April 25-26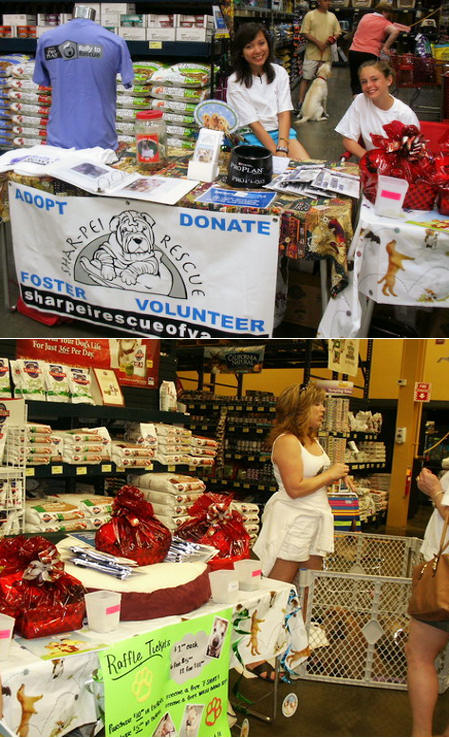 Our volunteers at the Rally to Rescue - Dock Dogs event at Care-A-Lot in Virginia Beach. Pete and Tinker came out to entertain the crowd!
Dr. Silverstone's Open House - April 19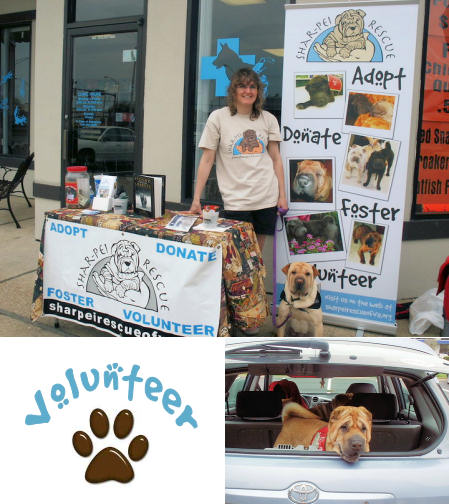 Our volunteers, along with Ozzie, Meeko, and Krinkles, participated in an Open House at Dr. Silversone's Animal Hospital. Ozzie is supervising activities from the car, and Krinkles is hamming it up for the camera as usual!
White's Nursery - April 18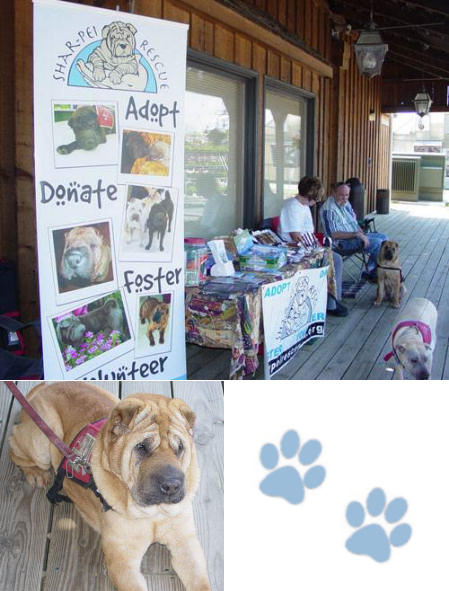 Our volunteers with Pearl-Anne and Ozzie at White's Nursery in Chesapeake, VA. Check out our awesome new sign!
More Pictures:
Page 1
- Page 2