If you have a story to share here about your Pei adopted from Shar-Pei Rescue of Virginia, please email photos and stories to us. Thank you for giving these wonderful Shar-Pei a second chance and for providing a loving, forever home.

Enjoy the "Hap-Pei" Ending stories!
More Hap-Pei Endings:
Page 1
- Page 2 -
Page 3
-
Page 4
-
Page 5
-
Page 6
-
Page 7
-
Page 8
-
Page 9
-
Page 10
Puma (previously Ming Li)
Ming Li, now known as Puma, is adapting well to her new home and sister, Bear!

Maxwell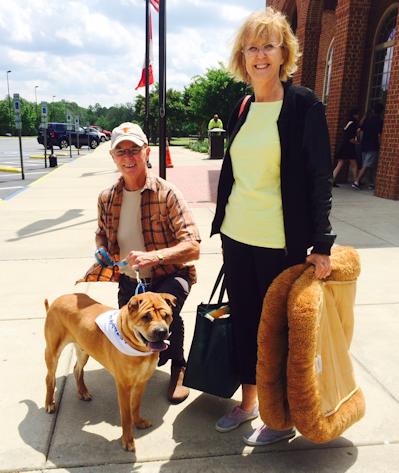 Look how hap-pei Maxwell was to meet his new Mommy and Daddy! We are all so happy for you Maxwell!

Amy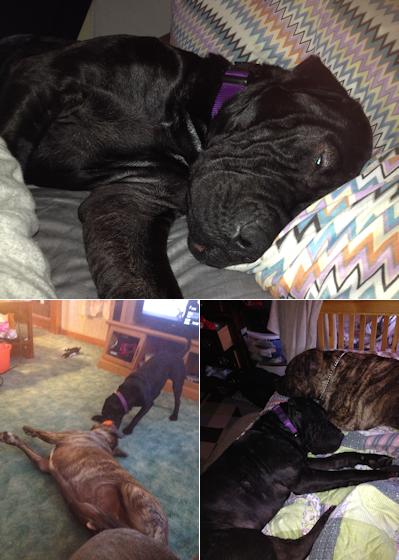 Sweet Amy is all settled in at her new home where she is enjoying playing and snoozing with canine brother Logan!

Cheddar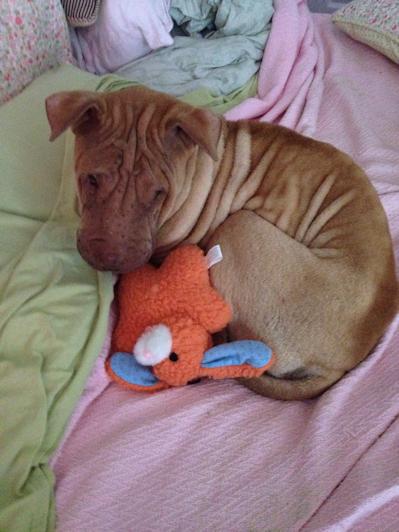 A very Hap-Pei and loved Cheddar with his new Easter stuffy!

From Cheddar:
The Easter Bunny visited me and mom was happy that I didn't chase him.....

Autumn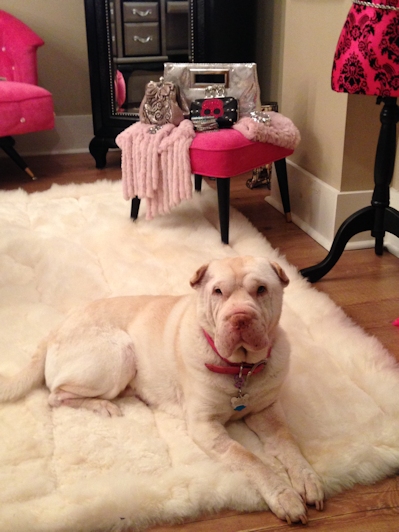 Beautiful Autumn joins Vincent in their wonderful "furever" home, along with Pei sibling Sumo.

Autumn and her brothers are showing off their new toys in their "Pei Parade" video!

Update: Sadly, precious Autumn crossed the Rainbow Bridge on 2/17/2014. She knew she was very much loved by her family who took wonderful care of her and helped her to cross when her time came. RIP sweetheart.

Grace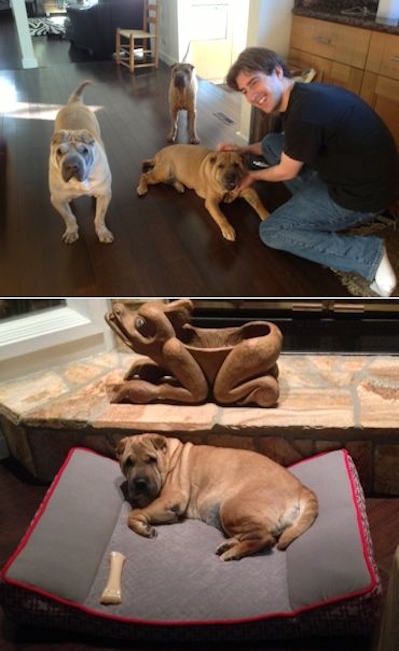 Grace (adopted 2013) has come a long way from her past life on a chain! We're pretty sure those thoughts are gone from her mind as she lounges on her super comfy bed in her new home with her loving family.

Silas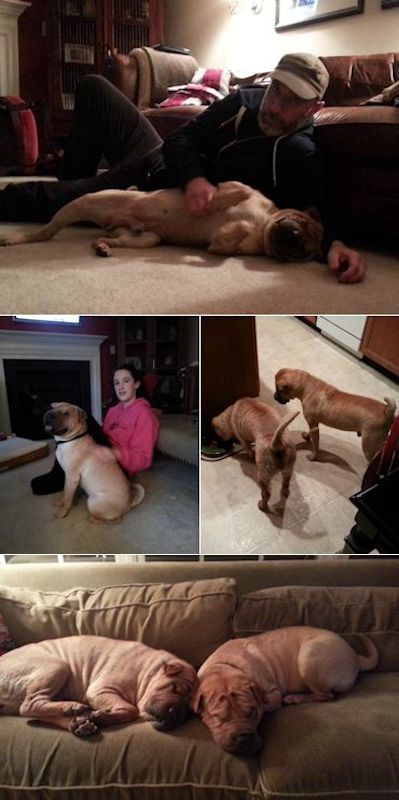 Silas (adopted 2013) is doing great with his new family, including Pei twin Penny!

Lola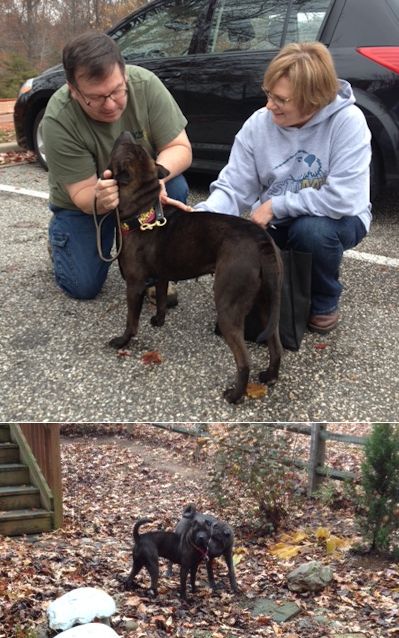 Lola (adopted 2013) meeting her new Mom and Dad and brother Tank!

Georgie Porgie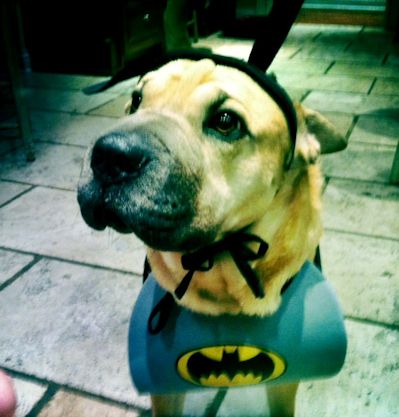 Shhhh ... Don't tell anyone, but Batman's true identity is Georgie (adopted 2013)!

Brody (previously Gee)
Brody (previously Gee adopted 2013) has obviously made himself at home . From his Mom: A full belly, a two mile walk at the park and a nap on his favorite couch. Life is good! (His head was hanging so low I was worried he would topple off the couch but he slept for an hour).

Delilah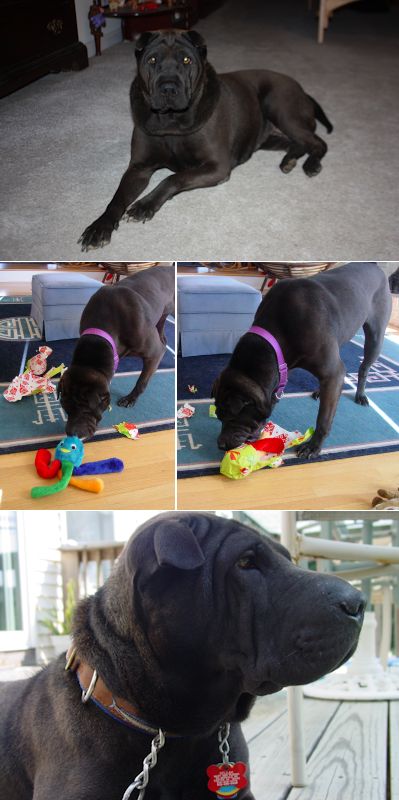 Delilah waited patiently for me to take her home; she was with her foster Mom for about 11 months before she made her way here. Delilah is absolutely perfect and carries herself like a champion; it's an enigma that no one else took her. I call it fate! When the timing was right, she found me! I can't even express how truly blessed I am that she did! The thing I enjoy most about Delilah is how she has taken over the dining room (it has the best view of the squirrels outside). She will go around the house, collecting toys, and spread them out in her room. It makes me laugh when I see Delilah sitting at the window, surrounded by lots of toys! We play everyday until she walks away! I always let her win, but I get so much out of it. I love Delilah with all my heart and I hope that we have many happy, healthy years together! Here's to Happei Beginnings!
~ Mary Ann

Kenzie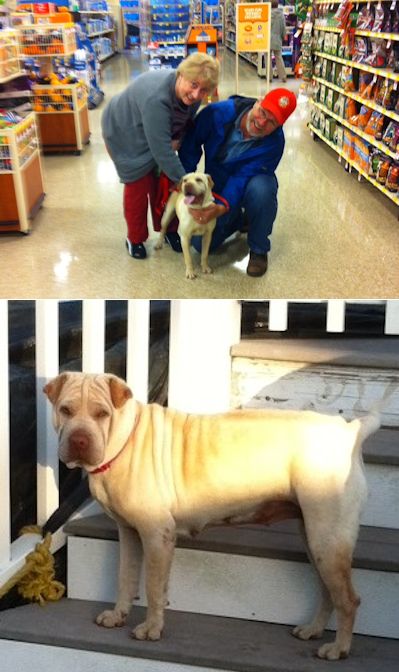 Kenzie's (adopted 2013) Mom says she has been a wonderful addition to their family, loves the kids and her dog sisters!

Pei Reunion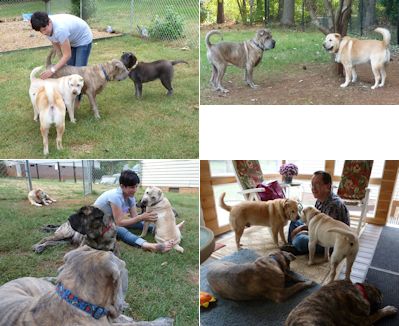 Lt. Columbo (previously Duncan adopted 2012) and Storm (previously Darla adopted 2009) went on a road trip with their Mom to visit Lt's foster family! It was a big Pei reunion with Annie (adopted 2013), Maggie (previously Noel adopted 2009), Sable (foster sister), Charlie (Pei brother), and Foster Mom and Dad.

Colby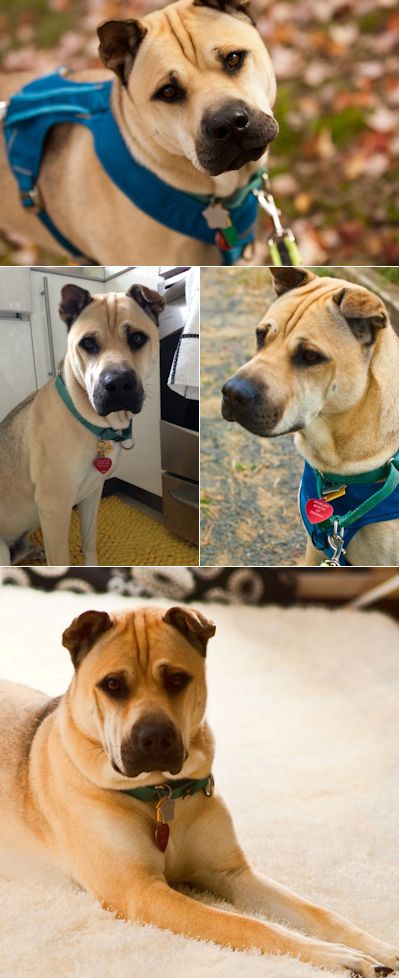 Colby (adopted 2013) is doing great in his new home. His new Dad says that he is a sweet, well-behaved, and social dog. What a gorgeous boy!

Pei Family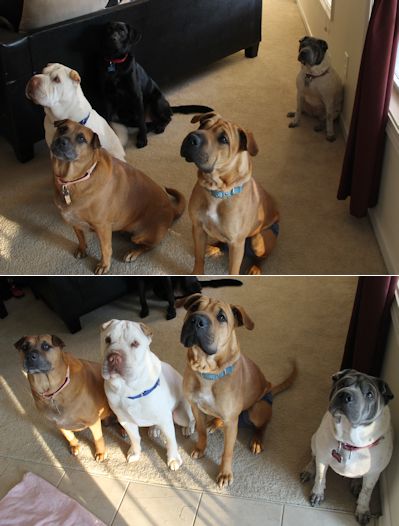 This is pretty amazing! Brutus (adopted 2009), Katie (adopted 2009), Emma (Bru and Katie's foster sister), Kody (Caroline's lab brother), and Caroline (adopted 2011) all sitting and paying attention!

LaRue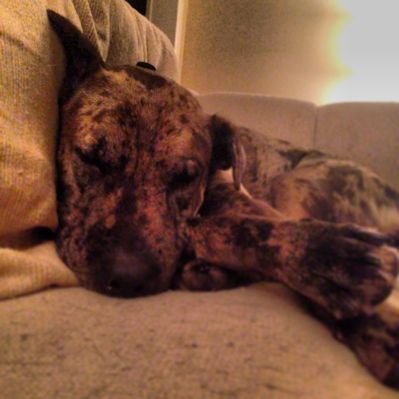 Adorable LaRue (adopted 2013) looking very comfy in his new home!

Bubbah
Bubbah (adopted 2008) with his family, including Pei brother Bull "Dozer". Ernie recently joined his family too!

Lulu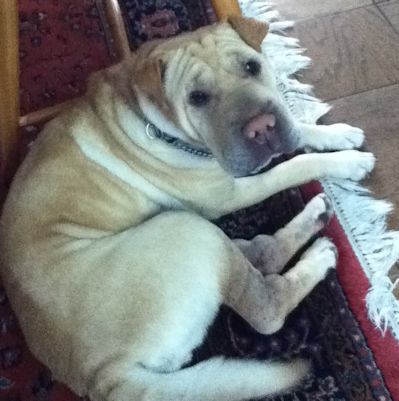 Lulu (adopted 2013) relaxing in her new home in Pennsylvania.

Annie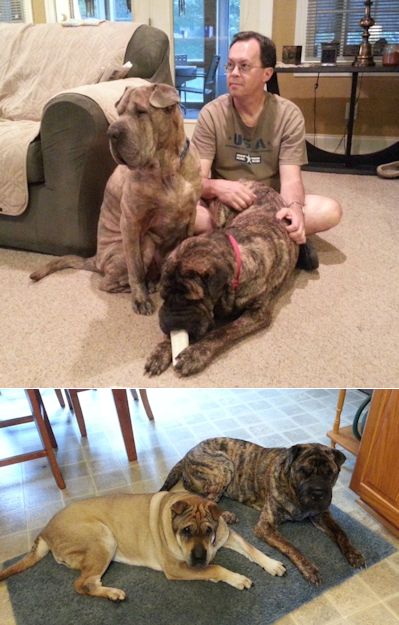 Annie with brother, Charlie, and Dad at top and with foster sister Sable waiting for the birthday cake on Sable's 12th birthday at bottom! Annie was adopted by her foster family and is very hap-pei in North Carolina.

Louis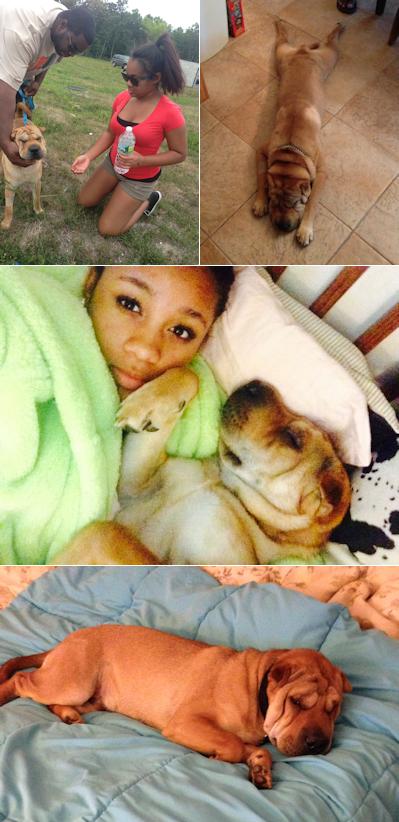 At top is Louis (adopted 2013) meeting his new family for the first time after his Pilots N Paws flight to New Jersey! Louis is now called Roman and is a very hap-pei boy!

Stella (previously Speckle)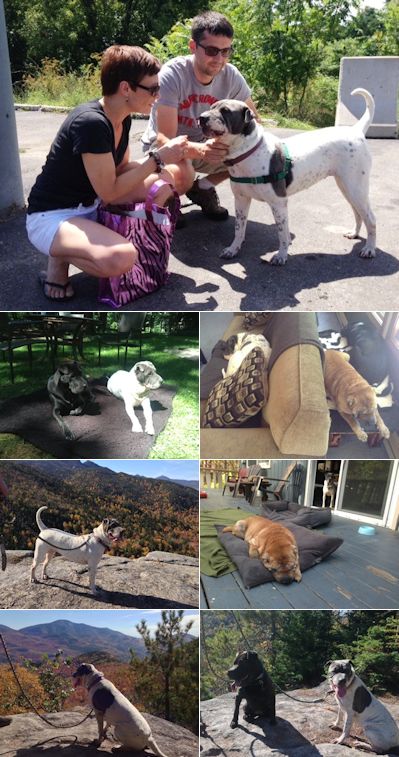 Stella has fit in perfectly with her new family. She has two Pei siblings, Gracie and Bailey. Gracie and Stella are inseparable. Their Mom and Dad call them "the twins" and say that Stella is an absolute dream!

The bottom four photos are from Stella's first family vacation to the Adirondack Mountains. They hiked every day and Stella was a natural.

Truffles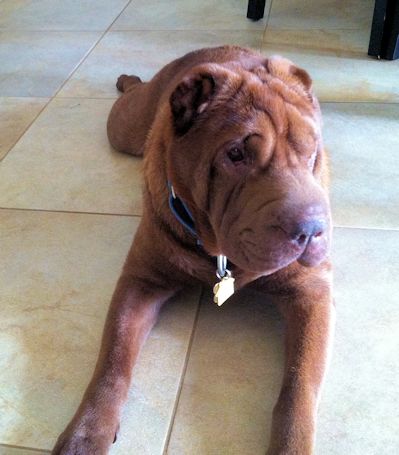 Beautiful Truffles is all settled in and "hap-pei" in her new home!

Vincent

How wonderful Vincent looks! Every time we see this boy he has a toy in his mouth :-)

Puddin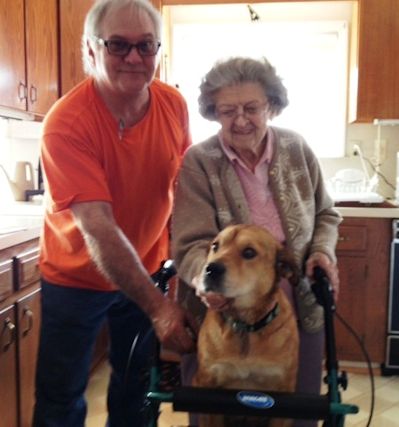 This is Puddin' meeting her new family! She is all settled in and is completely adored, and the feeling is mutual.

Rosie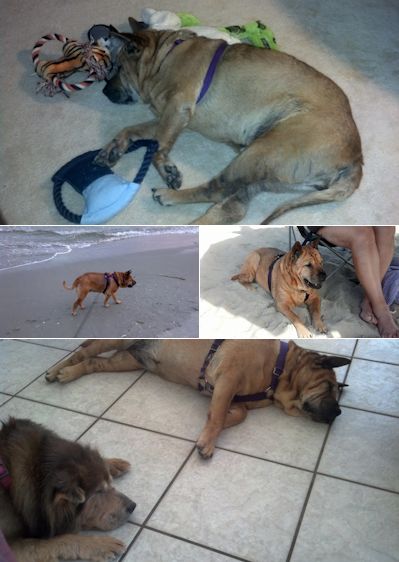 Rosie is very hap-pei in her new home where she has a Shar-Pei sister Cody Lynne who she enjoys playing and walking with. Rosie has SO MANY new toys and is having a great time taking them out of the basket and putting them all around her! She is also enjoying her hikes with her new Mom and even went on a trip to the beach!

Louie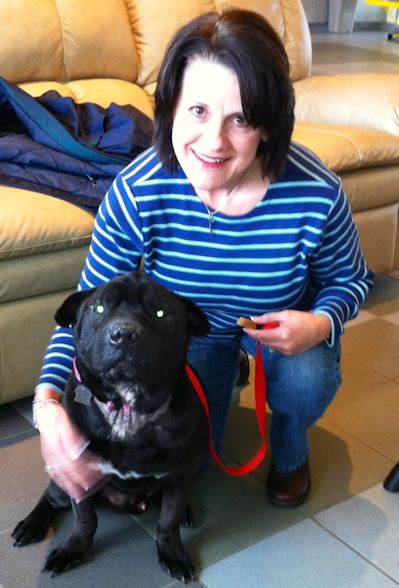 Louie, meeting his new Mom, after his Pilots N Paws flight to Virginia!

Simba (previously Luke)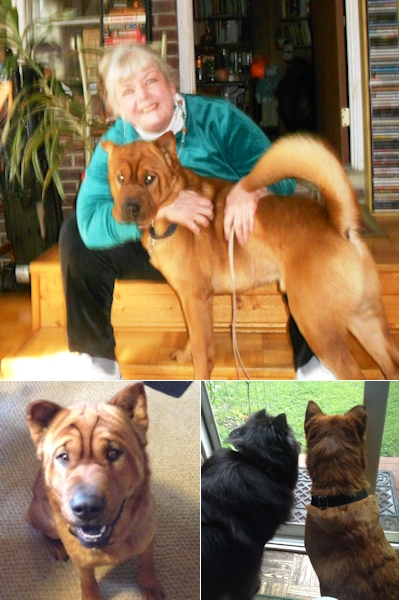 Simba, previously Luke, (adoption pending) is a very hap-pei boy. From terrified at the shelter to the smiley boy above! His new mom says: Simba is a great dog and I love him already! He is wonderful! He has been very good!

Lilly Rose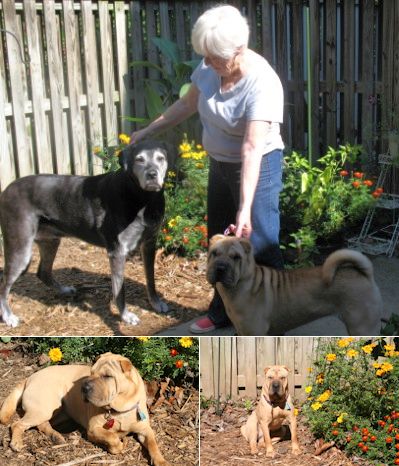 Lilly Rose enjoys hanging out in her garden with her family!

Jazzy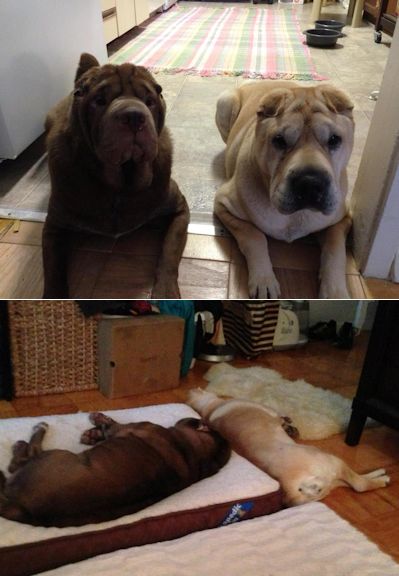 Jazzy was very happy to meet her new dad who came with cookies in his pocket, a car full of toys, nylabones and blankets, and a brand new collar with a nametag engraved "Jazzy"!

Kato (previously Washington)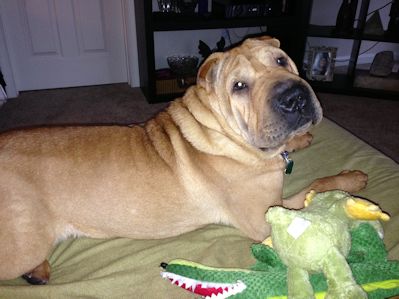 Kato, previously Washington, is loving his new home. He was so excited to have his very own stash of toys to play with!

Bindi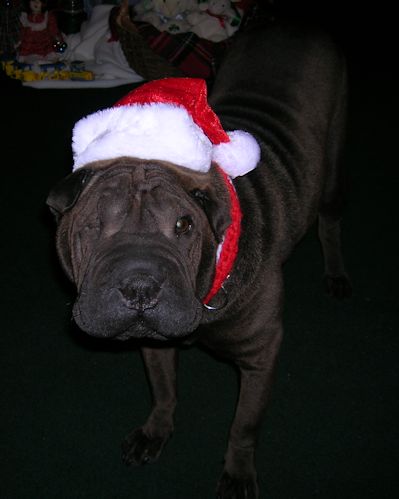 A very hap-pei Bindi celebrated the holidays in his "fur-ever" home!

Foxy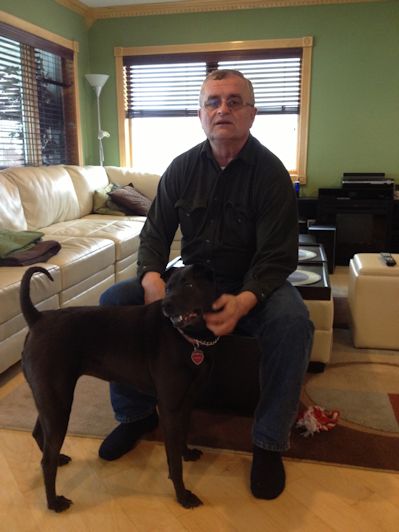 Foxy was so excited to meet her new dad and check out her new home on the bay! Lucky Foxy Lady!

Stuey (previously Steele)
Stuey, previously Steele (adopted 2012) is doing great. He is a rambunctious little guy, loves wrestling and going nuts with Cookie, his Shar-Pei sister. He enjoys walking and hiking with his family.

Monroe (previously Larry/Lazarus)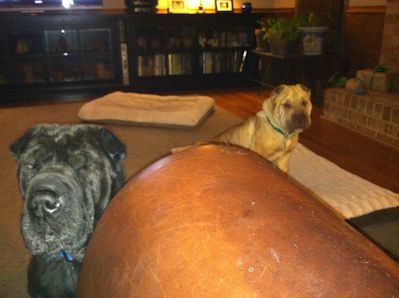 Monroe, previously Larry/Lazarus, is a wonderful big foster brother to foster brother Vincent.

Magnolia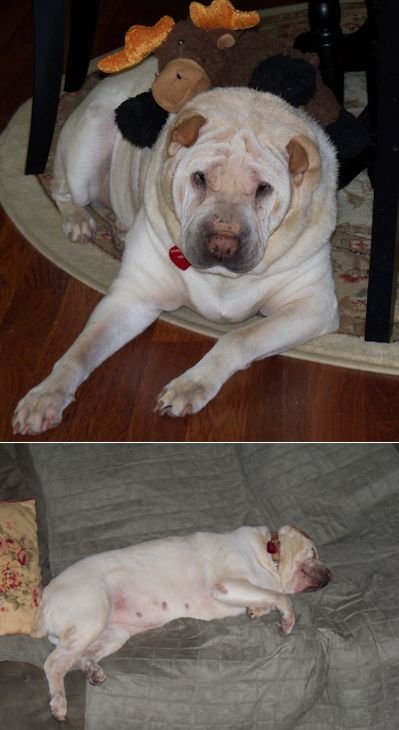 Maggy (Magnolia) is all settled in at her new home, and her family says she is just a doll!

Molly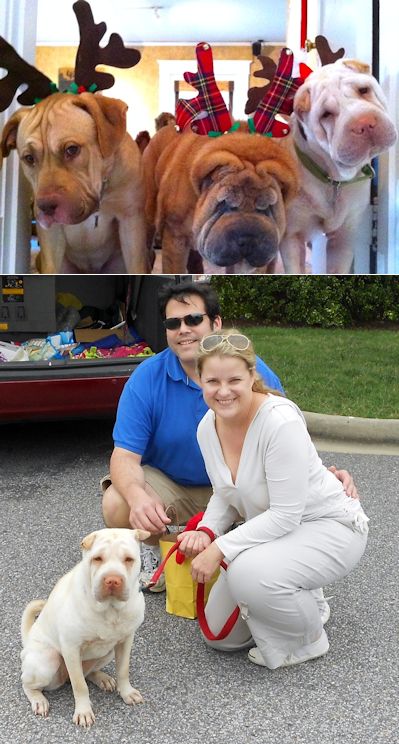 This is Molly, now Tucci, (adopted 2012) when she met her new family. She is all settled in and enjoys sleeping with her family. She has two canine siblings, Jaegar and Lullabelle.

London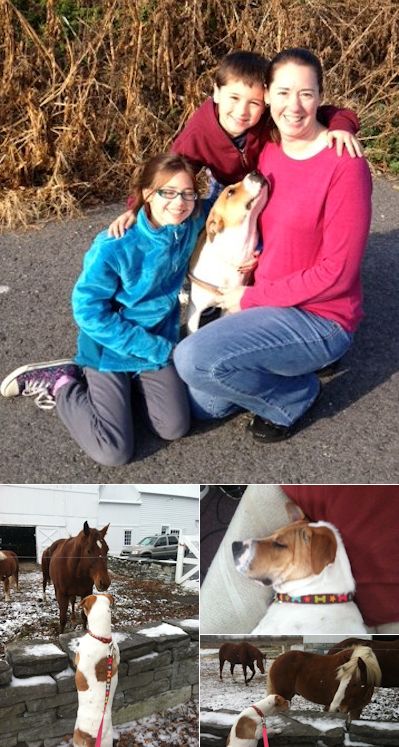 London (adopted 2012) meeting her new family! Looks like she knows she is home and will be very Hap-Pei! She had a great adventure over Thanksgiving and met some horses. She loved them!

Lt. Columbo (previously Duncan)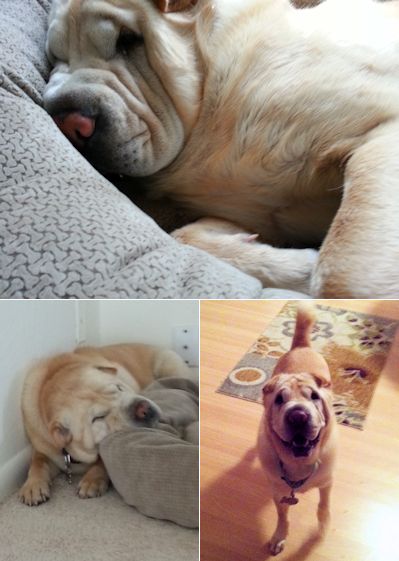 Lt. Columbo (adopted) 2012 giving a big smile for the camera :-) He can now be found snoozing at his new home in Florida!

Grayson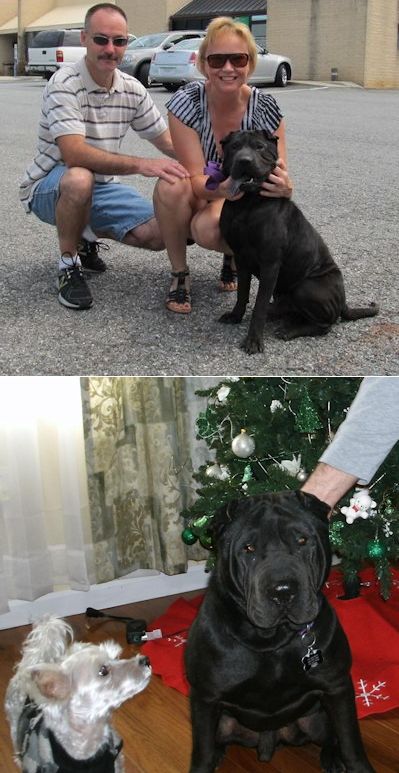 Grayson (adopted 2012) hamming it up for the camera while meeting his adopter for the first time (top) and with his new canine brother.

Daisy (previously Diva)

This is Daisy who was adopted from Shar-Pei Rescue of Virginia. When I first got her, she wouldn't let me touch her paws and was afraid of any material item-blanket, bandana-on her. She had been abused and neglected. With a lot of love and hugs, Daisy has made tremendous progress. She loves her belly rubs. And she is quite the fashionista! You've come along way Daisy!
~ Judy

Raisen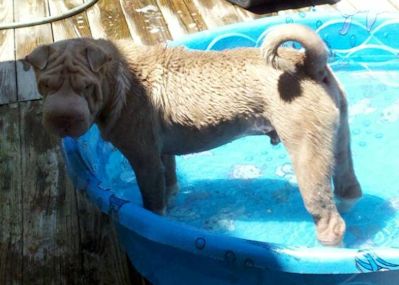 Raisen (adopted 2012) enjoying his first bath at his new home.

Curtis Loew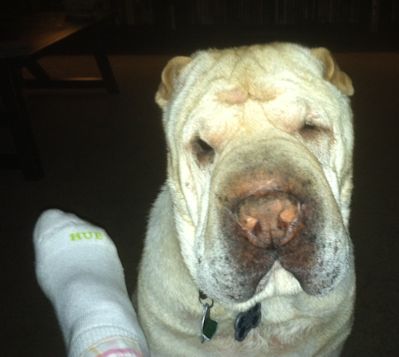 Curtis Loew (adopted 2010) knows when his Momma needs cheering up. His Momma was sick for a few months and he did not leave her side.

Brody (previously Monti)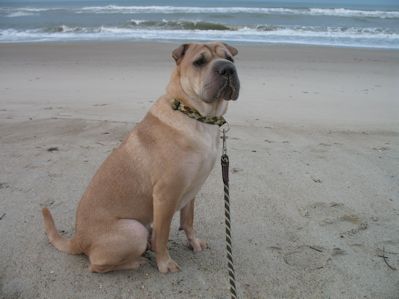 In October 2011, I picked up a 50 pound, fawn, male, bouncing Shar-Pei named Monti from my contact at Shar-Pei Rescue of Virginia in Williamsburg, Virginia. On the drive back to our home in Midlothian, Virginia, he was renamed Brody (for Chief Brody, slayer of Jaws) and we have lived happily together ever since! He loves to ride in the car, play ball and he is very sociable with people and other dogs. He goes to work with me almost every day and when he does stay at home, my co-workers are extremely disappointed! We went to Emerald Isle in North Carolina last month (photo above) and he loved it! Thank you Shar-Pei Rescue of Virginia for bringing Brody to my life - he is wonderful!!
~ Augusta

Sassy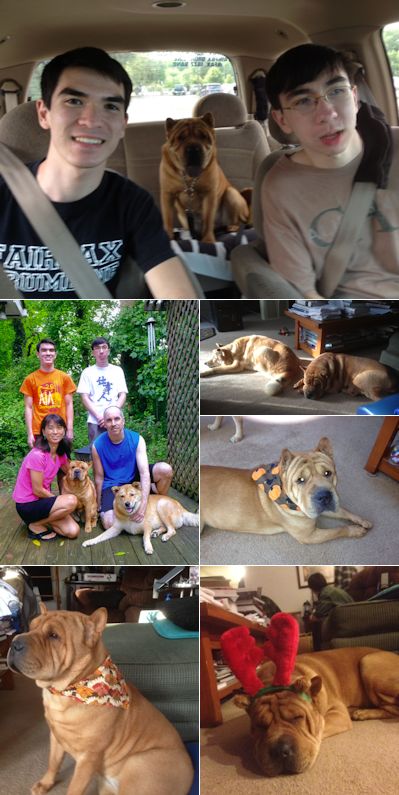 Sassy is hap-pei in her new home where she has two human brothers and a canine sibling, Kumo.

Minnie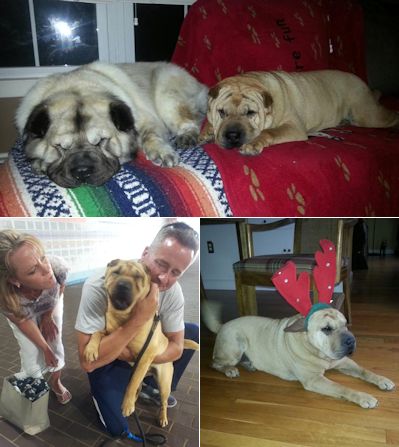 Minnie has a new canine brother, Bucare. She is all settled in and very happy!

Daphne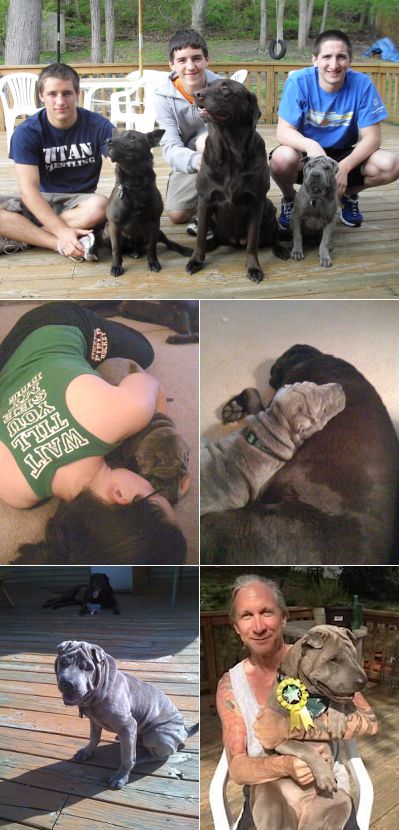 We welcomed Daphne into our South Jersey home on Monday, April 5. She is shown in the top picture with Lucy, our chocolate lab and our daughter's, puppy, Bishop (as well as members of her new people family too.) She is a lot of fun and we are happy to have her as part of our family.
~ Frank and Cris
Update 7/7/2012: Added Daphne and dad showing off the badge they won as the dog and owner that most look alike!

Cal Lee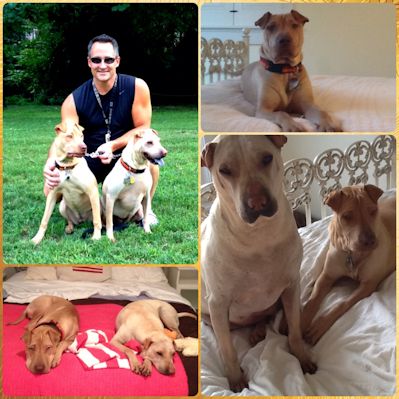 Cal Lee's new name is Sorella (sister in Italian). She's getting along great with Soleil, her big sister. She's a smart, well behaved dog and a lot of fun. Quite a snuggler and bone burglar. Thank you soooo much. She's been great for Soleil and us.
~ Tom

River
River...meeting his new Mommy! Love at first sight :-)

Lexie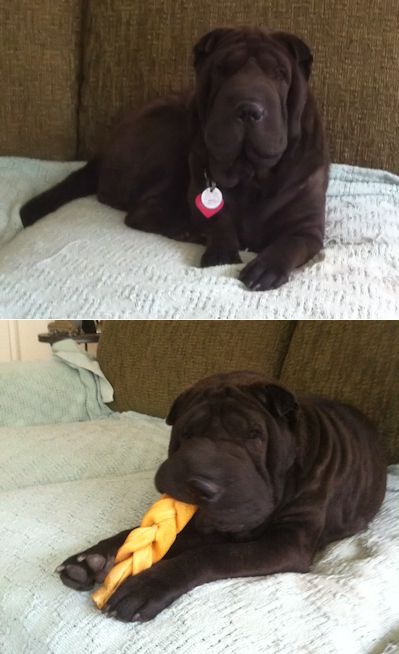 Lexie has adjusted really well to her new home, and her new mommy is loving every minute with her!

Mokie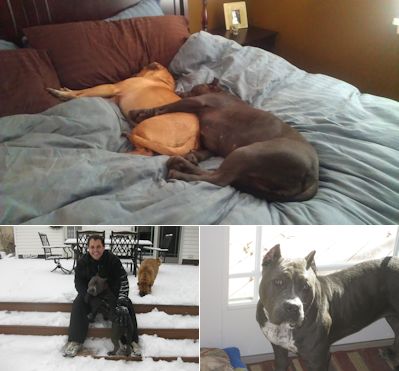 Mokie has settled in great with her former foster and now forever family! Despite her prior history of neglect, she has turned into an amazing dog, with a constant tail wag! She is a great buddy to Sammy (also from Shar-Pei Rescue), and loves going on walks, meeting new dogs and people as well as being a couch potato.
~ Chrissy

Misha

Misha is a happy girl in her new home in Connecticut where she is spoiled and loved by her new parents! She loved participating in a recent charity walk.

More Hap-Pei Endings:
Page 1
- Page 2 -
Page 3
-
Page 4
-
Page 5
-
Page 6
-
Page 7
-
Page 8
-
Page 9
-
Page 10